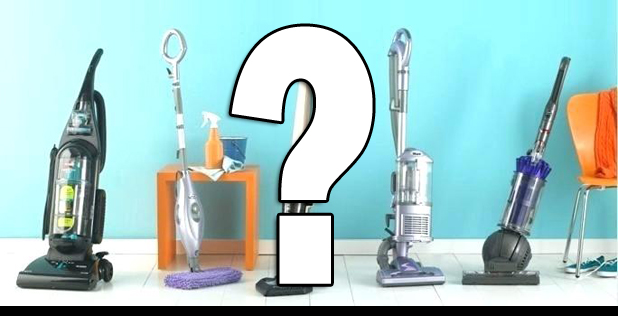 We can come and give your carpets a super deep clean but not every week, that would be far too expensive. So how do you get the best clean possible with your own vacuum cleaner at home?
The technology and design that has gone into domestic vacuum cleaners over recent years is mind boggling. Thanks to a great extent to Sir James Dyson, modern vacuum cleaners have become bagless, wireless, ball driven marvels of modern technology.
The following guide will hopefully help you through the decision-making process, when deciding which is the best vacuum cleaner for you and your home:
Shark DuoClean Lift-Away AX950 UKT – this cordless two in one vacuum cleaner has an extra-large bin, is anti-allergy certified and comes with a five-year guarantee. It is quite heavy at 8kg but despite this, it is easy to move and has a lift-away feature giving it a lighter hand-held option.
Dyson Cyclone V10 Absolute – this lightweight cordless vacuum comes in at just 2.6kg, has excellent filtration and comes with a handy wall dock for storage and charging.
Numatic Henry HVR200—A2 – The good old Henry has been around for many years. A traditional robust, bagged, pull along design makes it a low tech, low cost, reliable option.
Dyson Light Ball Multi-Floor – This typical corded Dyson uses their unique ball feature for manoeuvrability. The Eco700w motor is surprisingly quiet and it boasts a multi-floor head and a five-year guarantee.
Vorwerk Kobold VK200 – this is an extremely powerful vacuum that can handle a broad range of cleaning tasks. The main drawback is, that a lot of the accessories to do these tasks are optional extras. Go for them all, and you will be spending in excess of £1000.
Karcher WD 4 – best known for their pressure washers, Karcher offer this great wet and dry vacuum. With its 1000W motor, it can handle a whole host of messes and spills and has a huge 20 litre bin. Watch out though, those big bags come in at a whopping £14 for four.
Dyson V11 Absolute – This smart vacuum actually senses the type of floor surface it is on and adjusts itself accordingly. The epitome of high tech, this vacuum cleaner comes with a screen that tells you exactly how much run time is left. If there is a problem, it tells you what it is and how to fix it. On top of all that, it is 20% more powerful than previous models, and can run for up to an hour between charges.
Bissell Vac & Steam 1977E – this good quality all-rounder is not just a steamer and not just a vacuum it is both. In fact, it can do both tasks simultaneously. It doesn't have the most powerful motor but as a solution for looking after your hard flooring, it is a great choice.
So, which model is the highest rated amongst these? The Dyson V11 Absolute scored 5/5 in independent tests. Hardly surprising with its super smart features and long run time. We hope this guide will help you choose the most suitable and cost-effective vacuum cleaner for you. And when you need that deep carpet clean no domestic vacuum can provide, give us a call.