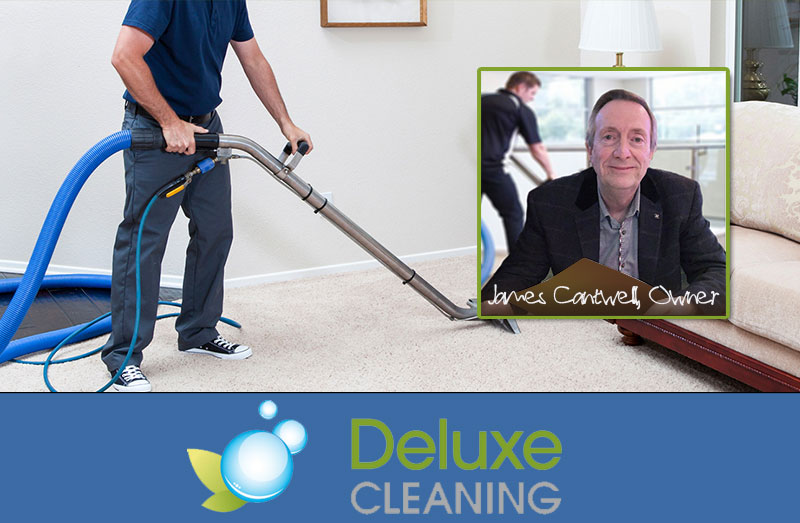 Chemical-free upholstery cleaning services
Upholstery Cleaning
Upholstery can look tired and dirty over time. Many people may consider replacing their furniture at this point, but there really is no need to. Here at Deluxe Cleaning, we can bring your upholstery and curtains back to life, making them look as good as they did the day they were delivered. For just a fraction of what your upholstered furniture originally cost you, we can make it look as good as new, saving you hundreds, or even thousands of pounds. Your furniture will look so clean that visitors will think you really have just bought new furniture.
Parents of younger children, pet owners and those with allergies, are often concerned about the harsh chemicals that are usually used in the upholstery cleaning process. When you call in Deluxe Cleaning, there is really no need to worry. Common upholstery cleaning chemicals are used to break the bond between the dirt and the carpet fibres, before rinsing and brushing it out. Deluxe Cleaning use a completely different method. We use environmentally friendly salt-based cleaning fluids. Now we wouldn't recommend you do, but you could actually drink our cleaning fluids with absolutely no ill effects at all. It won't be surprising to learn then, that children, pets and those with allergies are completely safe too.

Upholstery Cleaning with No Damage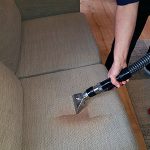 Many people worry about damage to delicate weaves, prints and leather during the cleaning process, but there really is no need to. Our natural salt-based cleaning fluids may be great at getting out the toughest of stains, but they are also extremely gentle on delicate printed materials and even leather. Because we don't use aggressive chemicals in our upholstery cleaning process, your furniture is left soft, beautifully clean and looking as good as new.
Carpets will need cleaning about once a year to keep them from looking tired and dirty, and the same goes for your upholstery and curtains. Regular cleaning of your upholstered furniture can extend its life considerably, saving you hundreds or even thousands of pounds over time. Deluxe Cleaning safely and efficiently clean all types of couches, sofas, settees, armchairs and even cushions. The most stubborn of stains are no match for our environmentally friendly salt-based cleaning process.
As well as our domestic carpet cleaning services, we also provide commercial carpet and upholstery cleaning across a broad range of business types throughout in Surrey, Sussex and Kent, as well as the greater London region.
Child and Pet Safe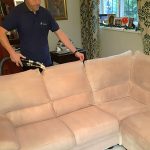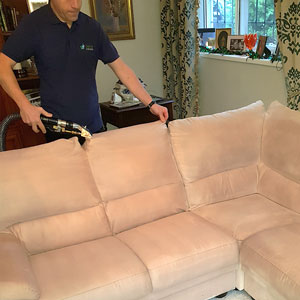 With our unique, environmentally friendly, salt-based cleaning process, you get beautifully clean upholstery, curtains and even cushions. You also get peace of mind that children, pets and those with allergies will be safe, and a saving of hundreds, or even thousands of pounds. Once you have called in Deluxe Cleaning, you really will never look back, and you will have a clean fresh home to be proud of.
So, if your upholstery is in need of some TLC, or you're not completely satisfied with your current upholstery cleaning company, call us today on 01342 301268 for a quotation. Alternatively, you can fill out our quotation request form below.
We can help you recapture the fresh feel of new furniture and upholstery without leaving chemical residues that can be bad for children, pets or allergy sufferers.
We deal with all fabrics, including delicate weaves and prints, and leather furniture.
We don't like aggressive chemicals any more than you do. We know that careful use of safe cleaning agents from nature will get the stubborn stains and dirt out, leaving nothing behind but the feel of the furniture you bought when it was new.
Call us on 01342 301268 for a quotation or fill in our quotation form for details.